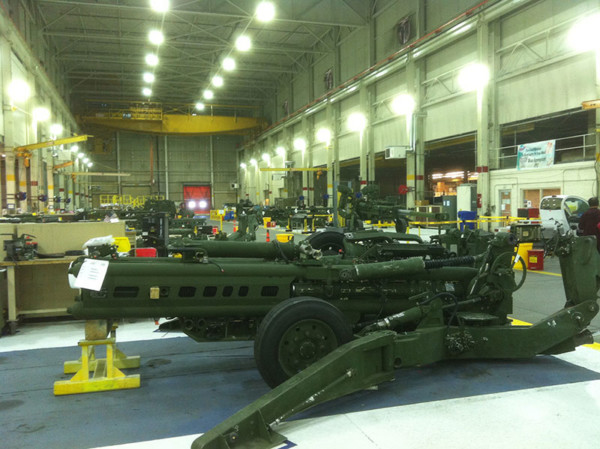 Aerospace Ground Support Equipment Manufacturing
SFS Global offers the ability to manufacture common and universal aerospace ground support equipment (AGE) and spare parts including most of the maintenance platforms, jacks, lifts, munitions trailers and light-alls for the B1, B1B, F18, F22, C17, C5, KC10, KC135, C130, AC130 Gunship and F35 aircraft platforms. We operate from a 156,000 square foot manufacturing and testing facility in San Antonio, Texas that includes a machine shop with 26 CNC Machining Centers and Lathes, metal cutting and tube bend shop, vibratory deburring and fabrication shop, welding shop, four paint preparation shops, a mobility/ATP test track, and a 4,000 square foot DCMA approved secure building. Our facility is SAE AS9100 and ISO9001 registered. Our current clients include the C-17 Globemaster AFLCMC/WLMK program at Robins AFB, Georgia. 
Aerospace Ground Support Equipment Maintenance Repair and Overhaul
SFS Global offers the ability to fully operate comprehensive maintenance, repair and overhaul facilities for aerospace ground support equipment (AGE). Whether your equipment requires remanufacturing or low volume spare part manufacturing, our complementary service and manufacturing capacity provides you with the ability to maintain the functional operability of AGE equipment at the lowest cost.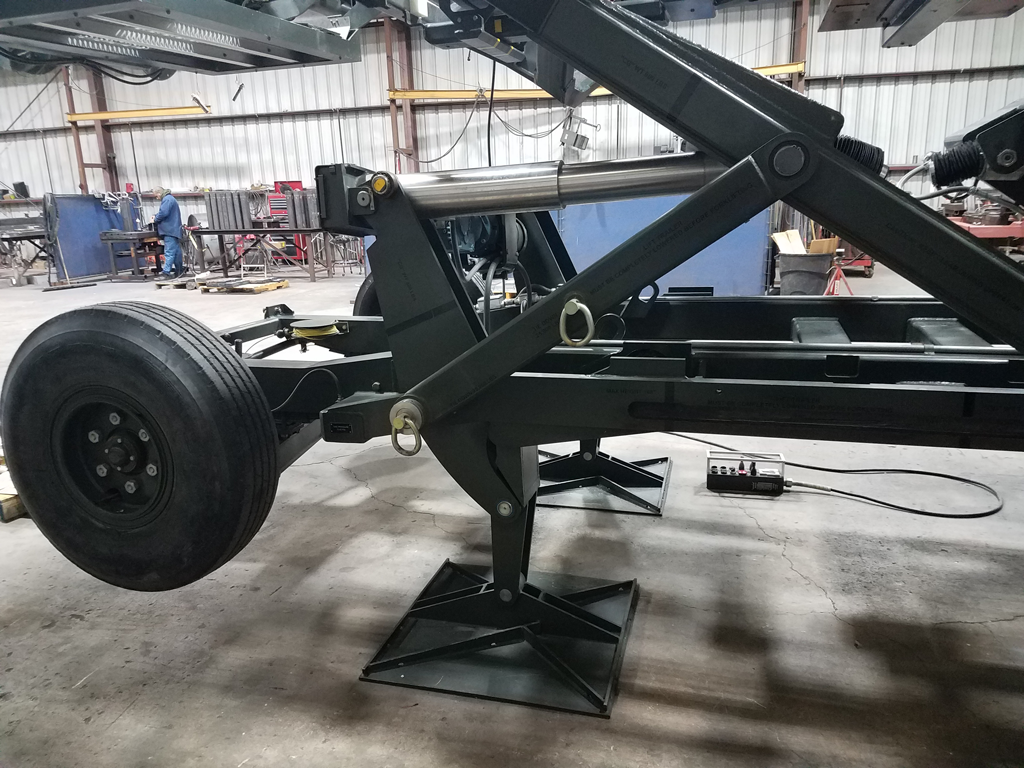 Manufacturing, Logistics, Warehousing and Production Support
SFSG managed two $20 MM+ contract for the USMC, Maintenance Center Barstow, CA. (MCB) to perform maintenance on USMC vehicles. SFSG initially provided 168 technical staff in support of the Production Support facility in Barstow, CA. This effort grew to 218 employees, all but 4 of which were under the Service Contract Act (SCA). SFSG provided production support for 25 different vehicle lines at two different facilities for up to 100 vehicles per month. In addition to vehicle maintenance personnel, SFSG supplied inventory management, warehouse and production support personnel to include Supply Technicians, Stock Clerks, forklift operators and Material Coordinators. Other past performance includes warehouse management for aircraft production support and confined space cleaning.
In addition, SFSG provides the following expertise:
Quality Control – SFSG QC personnel oversee all processes and certify the completion of each work unit.
Process Improvement – SFSG, through our Industrial Design Engineer, recommended specific process improvements based on its knowledge of LEAN and Six Sigma initiatives.
Responsiveness to Surge & Workforce Stability – In spite of short term production rate increases, which at times resulted in forced overtime. SFSG has maintained an annual turnover rate well below the industry standard.
Quality/Safety Record – There were no contractor caused quality or safety issues that resulted in work stoppage or loss of production during the period of performance. The safety program in managed by a corporate staff OSHA qualified safety manager
Customer Satisfaction – SFSG completed each vehicle on or before the contract specified delivery date.
SFS Global through its joint venture with Tiburon Associates Inc supported the Program Management Office for Light Armored Vehicles (PMO-LAV). The JV provided Logistical Warehouse Field Service Representatives (FSRs) at Marine Corps Logistics Base Albany with an additional responsibility to spot check MCLB Barstow twice a year. Our FSR's assist the PMO-LAV in managing and tracking its stock, store and issue requirements for Vehicle Upgrade Kits, Government Furnished Equipment and Government Furnished Equipment. Specific tasks include:
Inventory Tracking, including log and reporting functions,
Ensuring adequate stock for PMO-LAV schedule requirements
Physical inventory inspection;
Correct project numbers, track and locate missing or delayed items
Coordinate and track outgoing PMO-LAV shipments iaw fielding schedules.
Please visit website https://sircoglobal.com/